ENDER'S GAME ONE STEP CLOSER TO REALITY?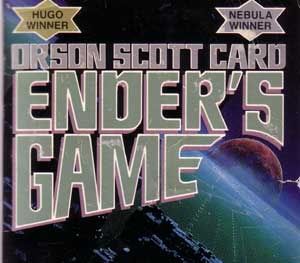 One of the most beloved Sci Fi Novels of the past generation is Orson Scott Card's Ender's Game. Long attempted by Hollywood to be brought to the big screen without any success by the likes of people like Wolfgang Peterson, it now it seems it just might be close to happening again. The latest attempt is being made by X-Men Origins: Wolverine director Gavin Hood. For all you haters of that movie (and really, are there any lovers of that movie?) you should know that according to almost everyone involved, Wolverine was a totally studio driven movie and Gavin Hood had little say in the final product. He even had Fox president Tom Rothman show up on set and change the colors of sets on him behind his back. Gavin Hood directed the crital darling Tsotsi, so it isn't like he has no talent. So maybe there is hope that this could be a decent movie should it ever get made. Of course, It may be that any movie version of Ender's Game is cursed, or maybe the "Pink Mafia" in Hollywood have no desire to fund a movie and put money in the pockets of notorious homophobe Orson Scott Card (seriously, Google "Orson Scott Card + Homosexuality" and see what choice quotes have come out of his mouth over the years. The guy is a fucking asshole) And speaking of bigoted douchebags….
FROM MAD MAX TO MAD MAN
According to gossip columnist Liz Smith, it appears that Mel Gibson is attempting a career comeback by guest starring next season on AMC's Mad Men. It would be smart of ol' Mel to try television as a way to comeback in America's good graces, especially a brilliant and critically acclaimed show like Mad Men. And for series creator Mathew Weiner and the producers of Mad Men, lets face it, it would be a huge publicity coup to get him to guest star. Because as many Emmy awards and Rolling Stone covers the cast and crew of Mad Men get, they only average about 2 million viewers per episode, less than many shows on pay cable networks like HBO and Showtime. I still hope he doesn't get the job frankly, because he is a capital D Douchebag, but I'll be glued to the happenings at Sterling/Cooper/Draper/Pryce as always regardless.
VERONICA MARS RETURNS?
Usually when a starlet who came to fame through starring on a cult tv show makes it to the big time, they have a tendancy to not want anything to do with the project that made them famous. Not so with Kristen Bell in regards to her old show Veronica Mars. For those of you who missed it, Veronica Mars was a great little show, one part Buffy, one part Nancy Drew, with a dash of Dawson's Creek for good measure. The show lasted for two years on UPN, before getting a final season on the CW. But the show could never get a lot of traction ratings wise, and despite all the buzz and hardcore online fandom, it was cancelled after year three years…on a cliffhanger no less. Since then, show creator Rob Thomas has tried without success to get a movie version off the ground, but the people at Warner Brothers, who own the rights to the show, won't fund it. Something about their research showing not enough people would support it or some shit. Now star Kristen Bell is trying to raise the money herself, saying if Warners gives up the rights to the show, then she will pay for a movie out of her own pocket, or at the very least a web series. That is true devotion to the series that made her famous and to the fan base of that show, and that just makes me like Kristen Bell even more.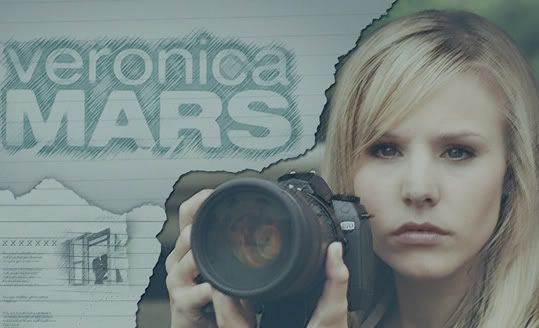 THE WILDSTORM DISSIPATES In comic book news, DC Entertainment is moving everything but their comic book publishing operations to the west coast…. the Warner Brothers lot in Burbank, to be exact. Warners wants to work more closely with DC to exploit their properties, especially in light of Marvel's big screen success. DC Comics proper will stay put in New York, but not without some re-shuffling; first off, DC has chosen to shut down their Wildstorm imprint after years and years of being irrelevant. Although fans of Wildcatsand The Authority should take heart, DC has assured readers they will see those characters again, just under the DC label. But it is my humble opinion that some of these Wildstorm characters need a good long nap. Other big DC changes are set to be announced shortly.
SUPER SHORT LIST
And lastly, it appears that Christopher Nolan has made a short list of directors for his Superman re-boot he is producing. The leaked list includes Tony Scott (Top Gun, True Romance), Zack Snyder (300, Watchmen), Matt Reeves (Cloverfield, Let Me In), Jonathan Liebsman (Battle Los Angeles), and Duncan Jones (Moon). My personal vote is for either Matt Reeves or Duncan Jones, mostly because Tony Scott hasn't made anything really good in years, Zack Snyder is way too hung up on being edgy and violent (something Superman does not need) and I've just never seen anything by that Liebsman dude. The Super reboot is scheduled for Christmas, 2012.