One thing DC Comics never seems to tire of is publishing Batman universe titles. Among the "New 52" relaunch, there are currently eleven Gotham centric books, with a twelfth book to be added in May when Grant Morrison's Batman Inc. returns. Actually, the upcoming Worlds' Finest book featuring the Huntress can also be counted as a "Bat book" so that makes thirteen. But wait, what's that? So…maybe it will be fourteen now?? *sigh* Who can keep up?
Bleeding Cool is reporting this week the Jeff Lemire, critically acclaimed writer for DC's Animal Man, is being looked at to write The Robins, a series focusing on the four different heroes to hold the mantle of Batman's sidekick. Right now the official Robin is Damian Wayne, Bruce's petulant brat of a son by way of Ra's al Ghul's daughter Talia. Apparently the series would focus on his tense relationships with the orginal Robin, current Nightwing and former replacement Batman Dick Grayson, his immediate predecessor in the role Tim Drake (currently going by Red Robin) and "sidekick gone bad," the formerly dead Jason Todd. No official announcement has been made, but expect to be hearing something official on this one soon. Like I said, neither DC comics nor DC fanboys seemingly ever get tired of stories revolving around Gotham vigilantes, so if Lemire doesn't do this soon, someone will.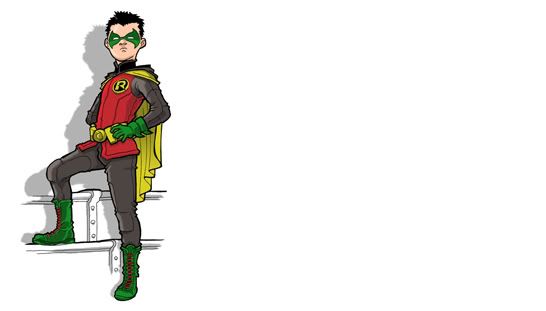 Elfquest Movie Cancelled Yet Again
On the other side of the comics spectrum, legendary indie comic series Elfquest has been in some form of almost happening as a movie or television property for something like twenty five years now, and pre-production is seemingly always halted at the last minute. The last studio to get the rights were Warner Brothers for a big screen adaptation in 2008, and now they have officially announced that the project has been put in turnaround yet again. Richard and Wendy Pini's Elfquest was originally a very successful long running fantasy series, running from 1978-1984, and then from 1987-2003 in the form of various sequels and spin-offs. Along with books like Teenage Mutant Ninja Turtles, Elfquest began an indie comics revolution over a decade before Image Comics even started. But while Ninja Turtles and others went on to great fame and many media adaptations, Elfquest always stalled out for some reason, despite how marketable the premise is. The original run of the title had a very definitive beginning, middle and end, and would make for a great series of movies, and yet all attempts at bringing this series to life have crumbled.
I was a great fan of the original run of Elfquest, having discovered the original stories when Marvel Comics began reprinting them way back in 1985. In my opinion, they would make for a great cable television series, and am kind of shocked that in light of the success of Game of Thrones, no one has considered this yet. Warner Brothers now say that they don't want to compete with their own two part Hobbit films, but they've known those were coming since well before 2008. One has to wonder if the creators of the series, Wendy and Richard Pini, are just plain difficult to deal with, thus ending all media interpretations before they've started. I can't really think of another reason such a successful series hasn't made the transition yet to other media. I certainly think it is long overdue.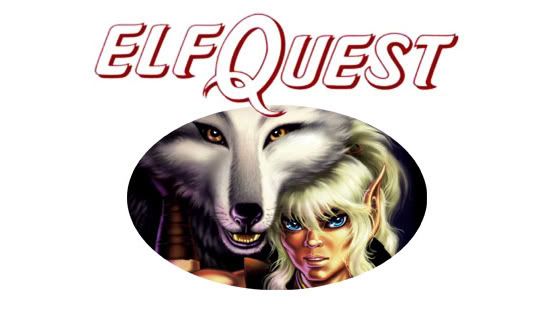 Spielberg Gets All Old Testament On Our Asses
It seems ever since 1993 or so, Steven Spielberg has been getting in touch with his whole Jewish-ness in a huge way. First there was his Holocaust movie (Schindler's List-duh) then his whole "Israelis are Bad Asses" movie (Munich) and now he is about to get as in touch with his Jewish heritage as one can get—the Old Testament. Warner Brothers is looking to lock down Spielberg for "Gods and Kings", said to be a "gritty" take on the story of Moses and the Ten Commandments. While the idea of another filmmaker's "gritty" take of the Bible would make me cringe in normal circumstances (need I remind anyone of Passion of the Christ mania?) I'm sure Spielberg will knock this outta the park if given the chance. One thing this movie won't be in is in 3D; Spielberg has gone on record as saying he won't ever shoot a live action film on anything but standard film, and to shoot in 3D requires digital cameras. Add to that that he has said he'll never post convert a movie to 3D, so we can at least count our blessings in that regard. Gods and Kings is said to start shooting in 2013, after Spielberg finishes his latest geek centric sci-fi movie Robopocalypse.
Fantastic Four and The Crow Reboots May Have Their Directors
We've known for about two years that Twentieth Century Fox was planning on rebooting the Fantastic Four movie franchise, but in that time there has been almost no news regarding who the creative personnel behind the camera are going to be. But reports recently have Josh Trank, the director of the upcoming found footage super powers movie Chronicle, as Fox's first choice to direct the reboot. So far he has only that one movie to his name, and since no one has really seen it, no one really knows if this is a good move or not on Fox's part. Fox has to make a Fantastic Four movie within a certain amount of time, or the rights will revert back to Marvel (the same holds true for X-Men and Daredevil) The current rumor making the rounds is that like X-Men: First Class, the FF reboot will be set in the same early 60's era that the comic book series was born in, and in fact might share a "movie-verse" with the new X-Men: First Class series much like Marvel Studios is doing with their Avengers movies. Of course, whether or not this rumor is true or just fanboy wishful thinking remains to be seen, but this time I hope the overly imaginative fanboys are on to something here. Because that would be all kinds of cool if it were true.
….and speaking of reboots, that reboot that absolutely nobody wants -along with that rumored Buffy reboot – The Crow now has a new director as well in the form of Spanish filmmaker F. Javier Gutierrez, with screenwriter Jesse Wigutow getting the writing honors. Gutierrez has directed one full length movie so far, the Spanish end of the world film Before the Fall, but this would be first American movie, and certainly his first big budget movie. While I think that The Crow is a uniquely "of its time" movie, I suppose the wave of 90's nostalgia that has hit might actually give this movie an actual shot at not only getting made, but maybe making some bank as well. The first casting rumor that hit last year was that Bradley Cooper was asked to play undead rocker Eric Draven, which sounds a lot like that Kevin Smith story where producer Jon Peters once wanted Sean Penn to play Superman– it is so wrong headed a choice that it almost has to be true that some suit thought it was a good idea. Scary fact: When the Crow remake actually hits, it will be twenty years since the original was made. Yes, you are that old…and so am I.
Drive Sequel Forthcoming?
And finally, this one is heavy in the "Maybe" file, but it seems that indie hit and critical darling Drive might be getting a sequel. The original novel is getting one for sure, as author John Sallis' Driven is hitting book stores and Amazon in April. The official synopsis for Driven goes like this: "Six years later – Phoenix. Out of nowhere someone wants Driver dead. Who? Why? Big mistake…" When asked this past week if he would consider making a movie out of Driven, director Nicolas Winding Refn said "Well I think that… hmm. Let me just say that I haven't made up my mind yet. Stranger things have happened…" If Refn comes back, no doubt Gosling would as well. Sure sounds like at least a "maybe" to me. Hopefully we might be seeing that sweet Scorpion jacket and those tight ass jeans again before too long.