Day One
On Monday, the hearts of Xbox 360 owners everywhere became filled with overjoyment and a feeling of sucess as they stood by, watching the Final Fantasy XIII trailer play at this years Mircosoft Press Conferance. That was the good news..
While Microsoft's E3 Press Conference went on, things began to stirr over at www.bungie.net. At 10:30 am (Pacific time), Bungie's home page, a countdown was implanted.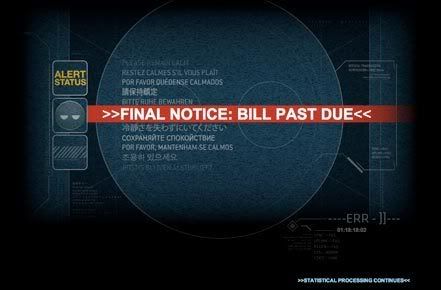 The countdown was set to end at 7:07 am on Wednesday morning, July 16th. This began all rumors and speculation that Bungie would annouce their next title on the final day of E3 2008.
That was Day 1.
The Hype Machine
Rumors swirled as the hype machine took full swing. Bungie was set to make some kind of debut, and it was set to make it soon. This new Bungie ARG (Alternate Reality Game) was taking full effect on Bungie fans worldwide.
On Bungie's site, things like the light-up map featured here, dropped subtle hints. The pupose of the map is to show the location of people who have singed onto Xbox Live to play Halo 3. Among the first of this hints was the unusal activity in East Africa.
For those of you who have played through Halo 2 & 3's campaign, you'll know that East Africa plays a vital role in the story, specifically, Zanzibar. With these lights lit up, some make it out to be the Superintendent logo.

Other hints include certain countries missing, bigger gaps between land masses, and unusual activity in the middle of the ocean.
As the climax approached, the Bungie forums were, and probably still are, a mess. All this ceased for a moment when at 7:00 pm, July 15, this message appeared on Bungie's front page: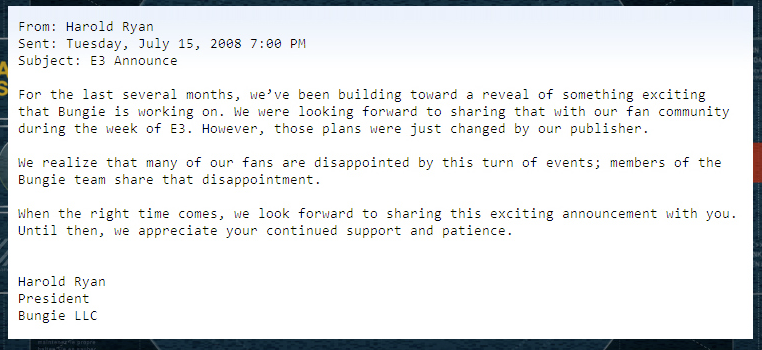 "Our Publisher is Microsoft."
The Bungie forums went into an uproar, just like every Bungie fan's heart. The dagger of betrayal cut into many, but it did not run deeper than those who worked hard to make this annoucement possible.
As time went by, posts by Luke Smith surfaced:

So as it appears, this is no hoax. Bungie has indeed been put on hold. The Teabag Prevention Team will keep you updated as ths goes along. You can also keep up with fellow forum members here.
Confirmation
At 3:13 am, an article regarding a new halo game was posted here. According to the article, there are now three Halo titles in the works: Halo Wars, Bungie's Halo, and lets not forget Peter Jackson's take on the franchise.
At 3:32 am, the Xbox forums joined the mess as "Thesomeone" confirmed that his is no joke:
"As I'm sure all of you know, in recent weeks Bungie has been getting ready to make a rather large announcement. There were countless rumors as to what it was, but no one can say for sure. Regardless, it's apparent at this time that the announcement, scheduled for Wednesday morning, has been delayed with no new date given. There is abundant speculation that this is a joke or a way to increase hype, and the announcement will be coming, but those claims are untrue. The announcement has been delayed. It's a huge bummer, but it's the truth. Bungie's community lead, Sketch, has confirmed this on the HBO forums, Luke Smith has confirmed it on NeoGAF, and other official sources attest to its legitimacy. Sorry guys.
I'm leaving this pinned for a short time until the speculation dies down. If you wish to discuss the Superintendent, which had a large role in the cancelled announcement, I suggest the dedicated discussion."
The Morning After
Even though news of the cancelation spread far and wide, dedicated fans just had to wake up at 7 am to see if anything happened. Sure enough, nothing did. The only noticeable change appears to be where the countdown clock should be. Now, it's rebooting.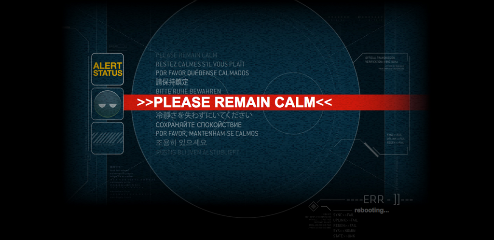 You can find that page here.
Even though the cancelation is a reality, Microsoft has yet to cancel their announcement of a "New Xbox 360 Game" schedualed at 4 p.m. Could it be Bungie's Halo game? Or Peter Jackson's Halo title?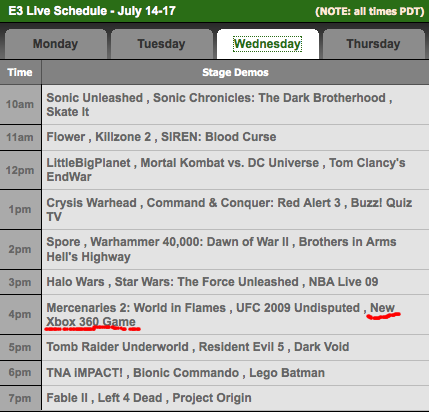 Bungie's message has been up for some time now, yet they haven't put their home page back up.
Calm Before the Storm
It appears that hype is building up over this 4 p.m. announcement. People on the Bungie forums are still filled with doubt over whether the letter is part of the plan. In a thread devoted to the theroy that the letter was a planned event, a Bungie Overlord said this:

Not exactly sure of what to make of this? Neither do I.
At approximately 10:45 a.m. Pacific time, the Bungie home page reappeared.
Auguest 7, 2008
Not sure what to make of this. More info when it becomes available.
Bungie's Statement
"As upset and frustrated as we know folks are, we hope it's at least a small comfort that our fans know we share their disappointment. A metric ton of man hours went into getting something ready to show and it's disappointing to not be able to share it. But, the upside is that it's all stuff you'll still see further down the road.
As much as fans wanted to believe otherwise, this is in fact, the truth and not a cruel hoax or prank. E3 is winding down and there are no plans to make a surprise announcement later this week.
Top Questions we've received on this matter:
1. OMG! The announce was posted at 7! This is all part of the plan.
The news was broken to us shortly before 7 p.m. and we decided to keep with tradition to make a clean break.
2. Why leave the splash page up if it's not happening?
We left the splash page up for the folks who didn't see the message or were planning on tuning in the following morning before the news vanished into Bungie.net's ether.
3. But Harold Ryan is only a TESTER this has to be fake!
Harold was a tester, but assumed the position of President a while ago. Crazy Wiki's and their misinformation.
A couple of far lower priority side effects of us not making our announcement are that the Podcast we recorded and the E3: Livin' the Dream mockumentary Sketch and I were filming have hit some snags. The Podcast will be filed away in the "archives" and will be anachronistically released at a later date. The video experience, E3: Livin' the Dream, cannot be salvaged at this time."
-Lukems (Luke Smith)
So, it appears that it's all over.
A Last Minute Veto, For a Better Tomorrow
Thanks to our fellow 'scapist, Shu, it was brought to my attention that Bungie's announcement was pulled so that Microsoft could save it for a Bungie-dedicated event. Not a very smart way to do it. If only you could load the last saved checkpoint…
Read more about it here.
LA Times reports:
"Turns out that Bungie's latest Halo project was originally part of the program for Microsoft's press conference on Monday, but it was taken out of the lineup at the last minute. Don Mattrick, senior vice president of Microsoft's Xbox games business, said the company decided to pull Halo …
… to help trim its E3 presentation to under 90 minutes, from 2 1/2 hours, to accommodate attention-challenged reporters. "We had an embarrassment of riches," Mattrick said. "We felt we could do this game more justice with a more dedicated event.""
This special edition of Teabag Prevention was written by:
This special edition of Teabag Prevention was edited by:
For any comments, suggestions, or inquiries please email us at:
TeabagPrevention@gmail.com
And don't forget to add us on myspace at:
www.myspace.com/teabag_prevention
Also, join our new Facebook Group!