The needler is a small, dangerous, pink and sticky weapon. Don't let the size of it fool you, because it is not the size that matters – it's what you do with it. On this week's Teabag Prevention, we teach you how to stick your pink in the right places.
THIS WEEK: THE NEEDLER
TIP #1 PINK ISN'T THE NEW ANYTHING. BLACK RULES.
Nobody likes to wear pink. Well, unless they're a douche, nobody likes to wear pink. Don't be "that guy".
During a needler face-off the most important part of the battle is knowing how to dodge the sharp needles being thrust into your body.
if your enemy has The Needler as well, you need to either get
a) Closer to them, or
b) Farther away.
Doesn't sound helpful? Here's what we mean:
a) If you don't move, you're an easy target. This weapon is very deadly at medium to close range. Your best bet here, as their needles will follow your body everywhere, is to get to him before he kills you. You both probably started firing at the same time. Both of you will most likely die. It only takes a little over half a clip to kill you. Once it is – you're toast; but so is he. You don't want to tie up the score; you want to win. The best thing you can do in a N vs. N is to approach them until you can hit them. If you're not dead yet and he doesn't hit you back, then you will most likely survive. Otherwise, be ready to become the Juliet to his Romeo.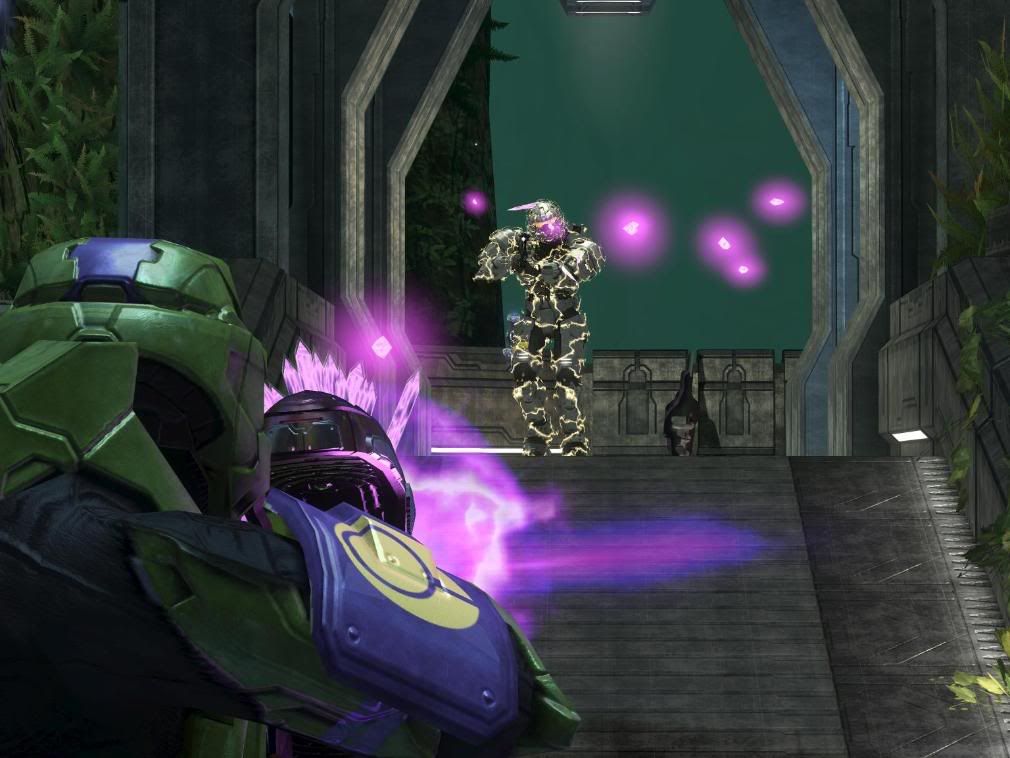 .
Note: When dodging at close range, dont run straight into it. It only takes about seven insertions to create a large explosive stink.
b) If you're any father away than medium range, you're going to want to move backwards. More importantly, though, you're going to want to hit your opponent with everything you've got (simultaneously). Make sure to strafe left and right and maybe to even jump (just don't hurt yourself by going off any ledges). By doing that, the needles will have less of a chance at hitting you (which is good).
If you don't…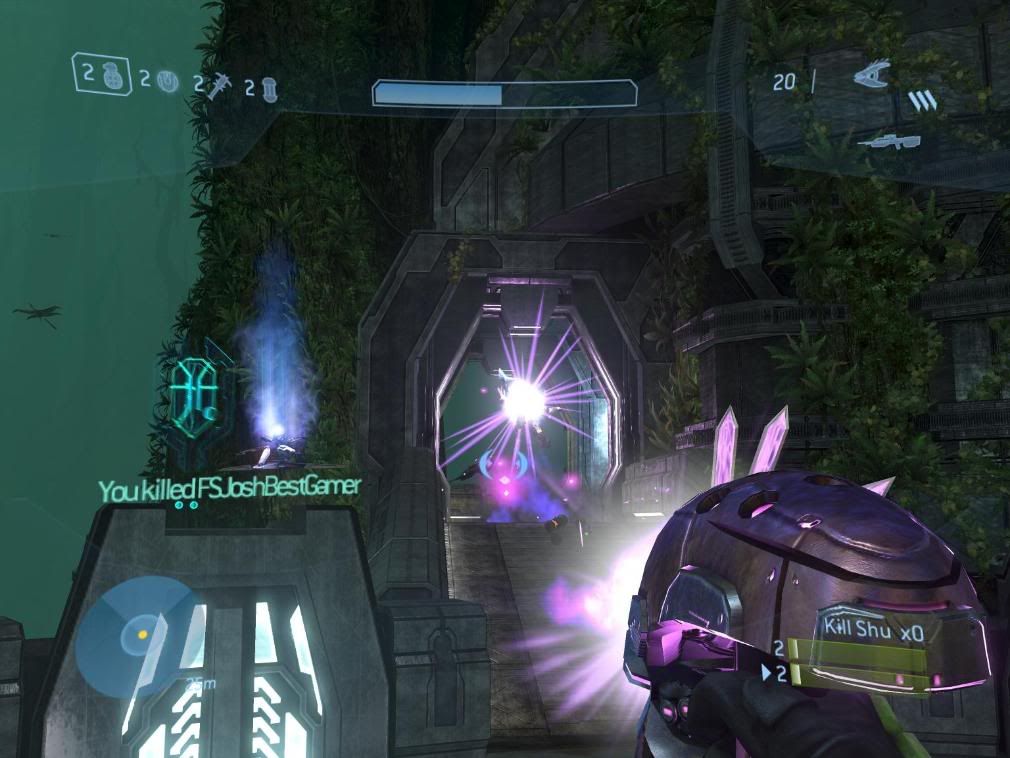 …you will die.
Note: Remember it only takes about half a clip to kill you. It's not really important to tell you how many consecutive needles would kill you, because come on – who the hell's counting those
TIP #2 WE ARE.
It is important to know your spawns in Halo, but it is almost equally important to know (approximately) how much ammo it takes to kill with each weapon and how much each weapon holds.
We already know that The Needler can kill you in a little over half of clip's worth of shooting. The Needler itself can run out of ammo fairly quickly because of how fast it releases its bullets. The Needler magazine holds only 19 needles, so the maximum amount of ammunition consists of 95 needles. The needler is only effective when it you can empty about half your load into someone else. An under-loaded Needler is like a guy with E.D. – useless when it matters and in need of some serious medical attention.
TIP #3 SHERLOCK HOMING
The Needler has a slight homing ability, but it needs a little bit of guidance – this is where you come in. In order to use the needler efficiently, you need to predict your opponent's dodges. For example, if they start strafing to the left or right, shoot ahead of them. If they start getting creative, try and "guesstimate" their trajectory and shoot there.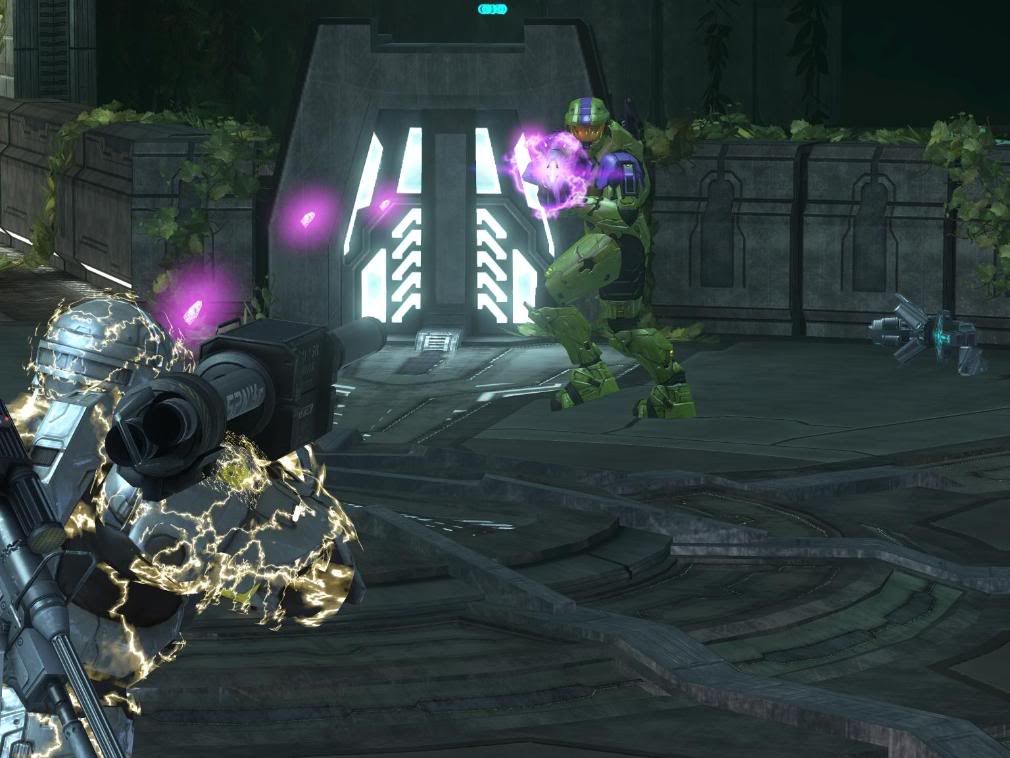 TIP #4 QUANTITY IS QUALITY
At medium range, empty your load quick and get out. It takes a lot of practice, but once you master getting as much of your clip into a person as possible while dodging their attacks, you will win battles against battle rifles, carbines and other mid-ranged weapons. The needler, if used correctly, can win any mid-range battle (might a little hard against rockets, though).
Note: Don't try facing off against a sword with a needler at closer range at home…for now.
TIP #5 THAT MOVIE WAS HORRIBLE. DON'T REMIND US OF IT.
DO NOT USE THE NEEDLER ON A VEHICLE. HOLY CRAP. IT CANNOT BE STRESSED ENOUGH THAT THE ONLY RESULT YOU WILL GET FROM FIRING NEEDLES AT A VEHICLE IS MAKING IT LOOK LIKE A CHARACTER FROM THAT HORRIBLE SUPER MARIO BROS. MOVIE FROM THE 90'S.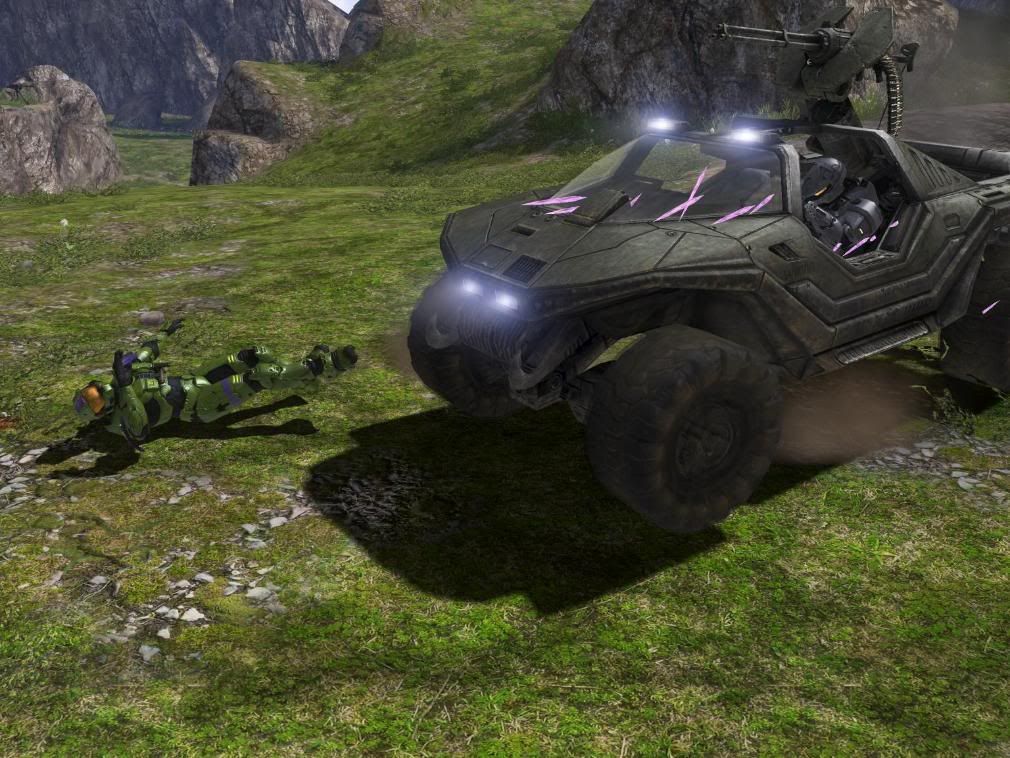 Things to Remember:
1. Dodging is half the battle. Make sure you can dodge in a way your enemy won't be able to predict.
2. Count on bad dodgers to plan their trajectory and pump them full of needles before they can kill you.
3. Keep your Needler fully loaded.
4. Keep dodging – The Needler is a great mid-range weapon.
5. Don't make vehicles look like the pads on the Legion of Doom.
Get out there and use your Needler responsibly. Wow. That was hard to get through without making any immature penis jokes revolving around the color of the bullets and the fact that they stay inside your opponent. Let's breathe.
This week's Teabag Prevention was written by:
Edited by:
For any comments, suggestions, or inquiries please email us at TeabagPrevention@gmail.com And don't forget to add us on myspace at: