What do you hold most dear to you heart? As you search the archives of your mind for an answer you may think of your wife, your children or more importantly, your Xbox 360. But you may not be thinking honestly. The only thing, that when taken away, could leave you crying to yourself, listening to Nirvana's Half The Man I Use To Be would be, drumroll please, your penis. If you are a girl then you are just envious of the penis (this is true because Sigmund Freud said so). For example: Frank Castle's family was murdered, but he still had the will to live and eventually became the Punisher. If he had gotten castrated in Nam, do you think he would still be doling out the pain or simply crying to himself each and every night?
Editorial Note: please excuse that Hong chose THIS as a representative picture of "The Punisher"
In 2008, Police in the Congo (the same place that Bruce Campbell got killed by gorillas) arrested 13 people for stealing or shrinking other men's penises. They, of course, were sorcerers that used black magic. 14 victims, who were also detained by police, recounted their horrible ordeal. They said the sorcerers simply touched them and their genitals disappeared or shrank. They didn't touch them in the crotch however – cause that would be gay. The funny thing is that the police were trying to protect the perpetrators from being lynched because, when examined, these men still had their penises. It turns out, surprisingly, that the victims were bat-shit insane. They wouldn't even believe the police when told their junk was still there and that they were just flaccid, impotent, or small. A decade ago in Ghana, 12 suspected penis thieves were kidnapped and beaten to death by angry mobs, the police this time, thought it would be a good idea to not let that happen. The belief in fatally retracting dicks, or shrinking dongs, or a belief in penis theft is commonly known as "Koro", a Malaysian word for tortoise and slang for penis. Tortoises heads retract into their bodies and disappear, also their heads look likes penises –angry snapping penises. Koro is thousands of years old, happens internationally, and usually happens en masse.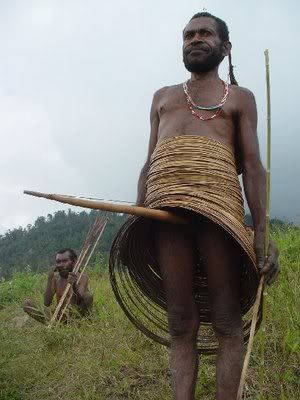 Written record of Koro was first penned by the people that still have the biggest mental hang ups about little penises. I speak of course of my people, the Chinese. Why can't they just realize it's not the size of the boat but the motion of the ocean? It first appeared as "suo-yang" in the hilariously racist-titled manuscript, The Yellow Emperor's Classic of Internal Medicine. This is a manuscript that dates back to 300BC and it had a sequel called, The Visual Guide to Chinky Medicine and Pop-up Book. In 1967, a massive outbreak occurred in Singapore. Hospitals were packed with people worried that Mr. Winky had left for vacation inside of their bodies. Guys desperately used anything at hand to prevent their Willies from shrinking into their bodies including: pegs, clamps and even the firm constant grip from concerned family members. In America, we call the firm constant grip from concerned family members "incest". In 1967 Singapore they called it an "insurance policy".
The panic apparently stemmed from rumors that pork was poisoned from swine fever inocculations and was causing dong shrinkage. In 1984-1985 and then in 1987, Guangdong, another similar outbreak happened, but this time the culprit was a genital thieving fox spirit, the beautiful Hu Li Jung.
The other largest concentration of Koro incidents was in, strangely enough, Africa. It is strange because anyone who spends any time watching internet porn knows that black people need not be afraid that they have small penises. In Africa, the thieves are sorcerers using black magic and the Koro is usually caused by an unwanted touch from a stranger. The Africans are more focused on the thievery part of Koro than the turtle penis part of it. Recent incidents were reported in Nigeria, Benin and Ghana.
Asians and Africans are not the only ones who experience this type of cocktastrophe. Koro had been reported in almost every nationality, though there are differences. In the Asian and African countries they believe that Koro could lead to death (but really, is there any reason to live after you lose your WingWong?)
Western countries do not consider this a fatal disease/ailment. In Western countries Koro is viewed as more of a mental disorder or, rather, social scares. Case studies have reported Koro during the following: depression following a stroke, in relation to phobia for AIDS, after a brain tumor, during schizophrenia and sometimes after a bad trip after smoking pot (the drug that makes you hungry and mellow and not the actual drugs that really do make your penis shrink – like Cocaine and Methamphetamines). There is currently no real cure for Koro except one crazy guy in Greece who got better after being prescribed mood stabilizing and anti-psychotic medication.
It's easy to say that cultures that experience mass hysteria about penis thieves are just primitive, knuckle dragging, crazies – it's really really easy. I, for one, do not think that sentiment is totally true. I mean there have been more than three incidents in the western world of people freaking the fuck out because some radio station decided to play War Of The Worlds. The truth is people are stupid. We are all primitive, knuckle dragging, crazies and when I find that asshole that took my penis… never mind, I found it in the medicine cabinet.
From the web